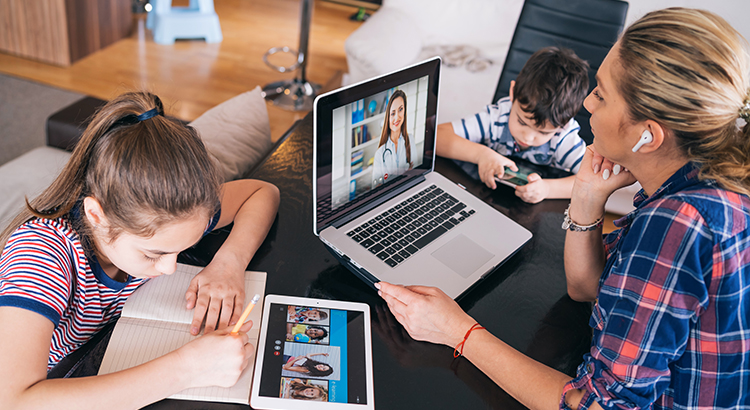 With a new perspective on homeownership, here are some of the top reasons people are moving where they live and making moves this year.
1. Working from Home
Remote work is becoming the new norm in 2020, and it's continuing on longer than most initially expected.
Don't need to live close to the office anymore, and they can get more for their money if they move a little further outside the city limits.
The reality is, your current house may not be optimally designed for this kind of space, making remote work and continued productivity very challenging.
2. Virtual Schooling
With school about to restart this fall, many districts are beginning the new academic year online. 
August 21, 21 of the 25 largest school districts are choosing remote learning as their back-to-school instructional model, affecting over 4.5 million students.
With a need for a dedicated learning space, it may be time to find a larger home to provide your children with the same kind of quiet room to focus on their schoolwork, just like you likely need for your office work.
3. A Home Gym
Staying healthy and active is a top priority for many Americans. With various levels of concern around the safety of returning to health clubs across the country, dreams of space for a home gym are growing stronger.
Having room to maintain a healthy lifestyle at home – mentally and physically.
4. Outdoor Space
Especially for those living in an apartment or a small townhouse, this is a new priority for many as well. 
You may, however, not have the extra square footage today to have these designated areas – indoor or out.
Moving May Be Your Best Option
If you're clamoring for extra space to accommodate your family's changing needs, making a move may be your best bet, especially while you can take advantage of today's low mortgage rates. Low rates are making homes more affordable than they have been in years.
It's a great time to get more home for your money, just when you need the extra space.
Bottom Line
People are moving for a variety of different reasons today, and many families' needs have changed throughout the year. If you've been trying to decide if now is the time to buy a new home, let's connect to discuss your needs.
– Get your San Antonio Home Valuation Here
Connect with me on Facebook for updates and information.